Victory at the World Barista Championships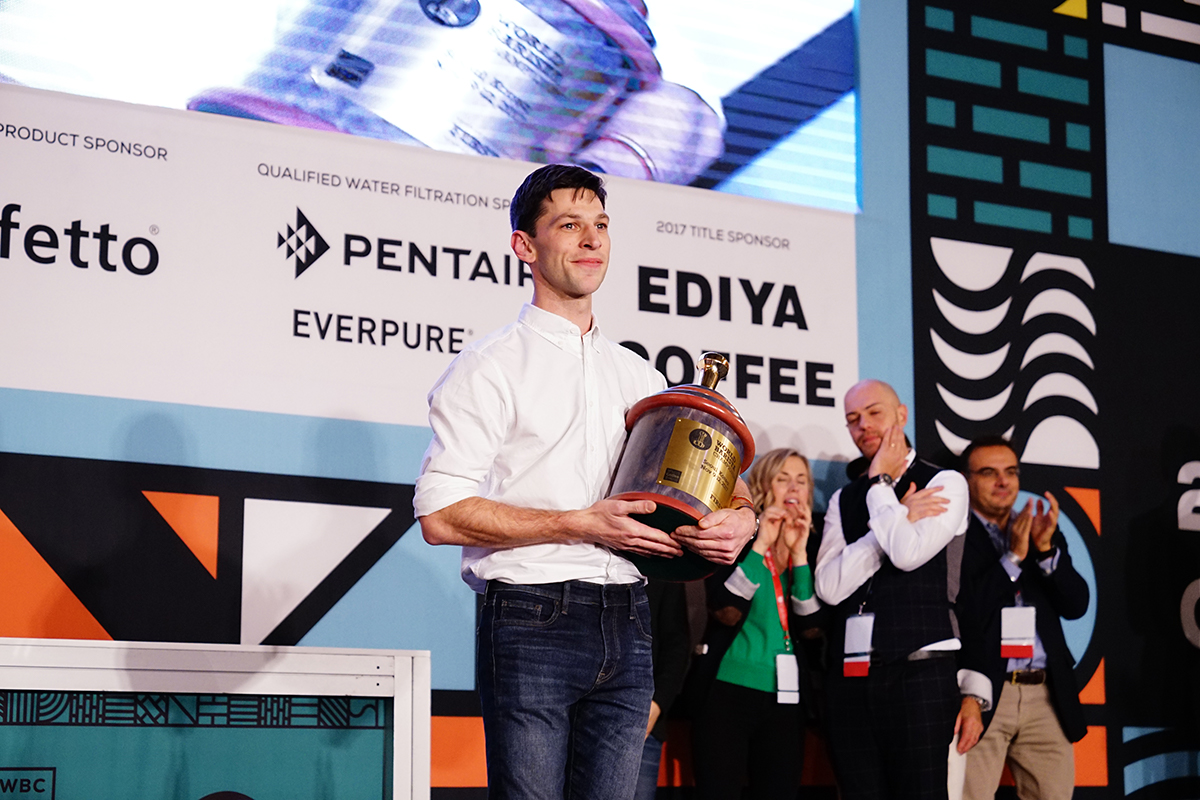 Photo: Kim Sangtab, Black Tribe
If you're in the drinks industry, you'll have heard of Dale Harris (@acousticcoffee). If not, then let us introduce you. Not only is he the Director of Wholesale for the wonderful team at Hasbean Coffee, he also won the title of World Barista Champion last year using our very own Kyoto Oolong 2017 in his winning signature coffee drink. In his own words, here is Dale's write up of his competition-winning drink, followed by a celebratory offer on the Kyoto Oolong 2017:
"With the help of the University of Nottingham, I was able to identify 3 key compounds tied to what slowed maturation and what was responsible for the subtle flavours forming the basis of a signature drink. The increased presence of these compounds reveal a new taste experience, showcasing different aspects of the espresso.
The first compound was 1 Methyl 1H-Pyrrole, associated with herbaceous and botanical aromas – through the analysis – we can see a correlation between the slower maturation and an increase in this compound. I infused 88g of espresso, with 4g of pre-rinsed Lalani & Co Kyoto Oolong 2017 tea and by directly infusing it this way, it allowed the addition of a positive botanical bitterness without impacting the texture.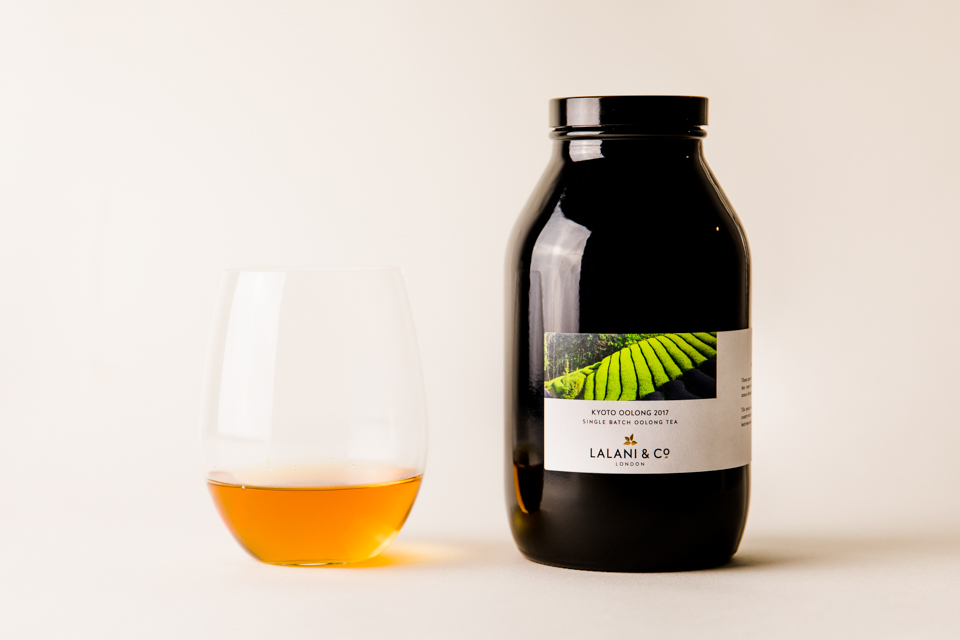 To match 2,6 dimethyl pyrazine – which exhibits as a sweet cacao flavour – I infused 185g water with 30g of lacto fermented cacao nibs. This had been fermented in a sourdough culture, deepening the natural cacao sweetness to make a syrup and 20g of this was added in total, using 5g for each drink.
The final ingredient was whey, freshly filtered from cold milk by the addition of a citric acid solution then clarified through a paper filter. To match the final compound, 2-3 Hexanedione – a key element of the flavour of cream again – 20g of this was added using 5g for each drink again too.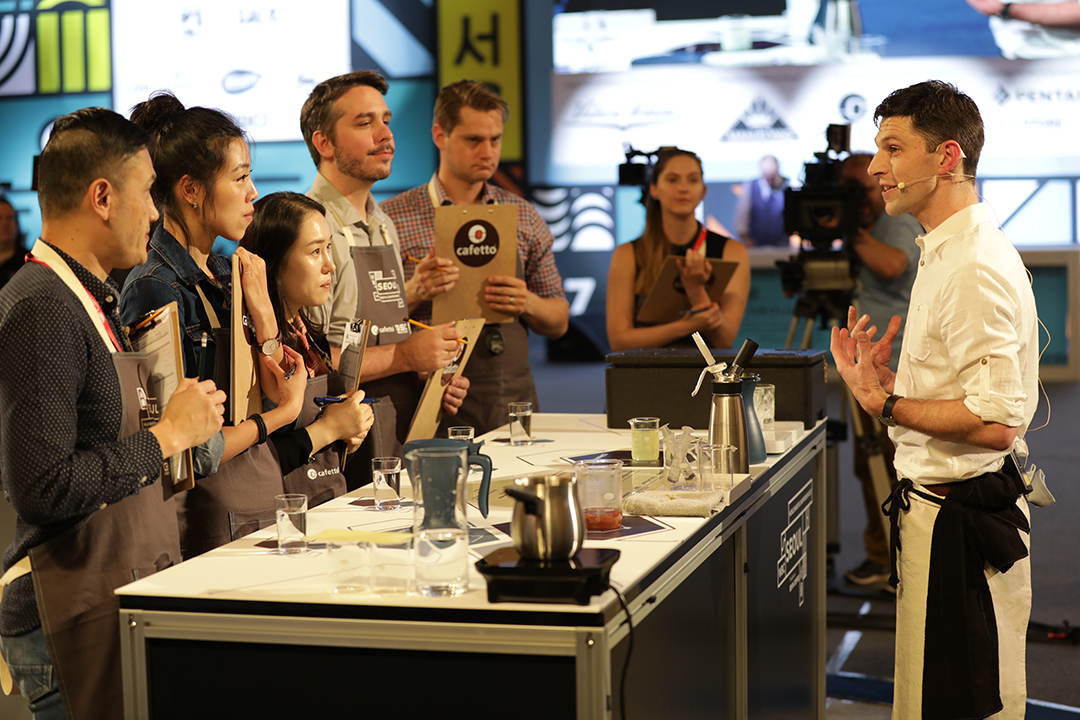 Photo: 2017 WBC
The mixture was then charged with NO2 to deliver texture and served over ice. It results in a cool drink, with a different flavour balance between the first and second sip. The first taste is texture led – a creamy mouthfeel, with 80% dark chocolate, followed by a clear oolong complexity in the finish. A second taste, after 30 seconds, is sweeter, reminiscent of an orange cream soda."
We definitely feel like Dale's win at the WBC with our Oolong is something worth celebrating as is the Oolong itself. So with that in mind, we are giving 15% off the Kyoto Oolong until the end of April. You can do this by entering the code "KYOTO700" at the checkout.  Click here to see the Kyoto Oolong 2017.