Anna Hansen: Food, fusion and the future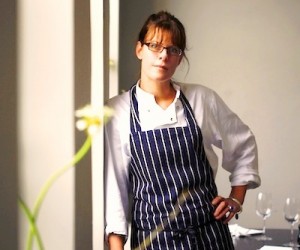 Anna Hansen, chef patron of The Modern Pantry joins Lalani & Co for a glass of Gopaldhara 1st Flush Wonder Gold to give her inside take on food, fusion and what the future holds.
Your culinary philosophy in 5 words?
"Eclectic, modern ingredients, fusion, fun!"
The most interesting ingredient you're using at the moment?
I adore dried limes at the moment. AKA Black Lemon. They have such an unusual flavour – tangy, citrus and slightly medicinal, in a good way. Try grinding them up and throwing into a marinade or dressing. If you're adventurous, we did an Iranian lime, turmeric and white chocolate truffle recently… You can pick them up from a great website called thespicery.com or a reputable Middle Eastern local store.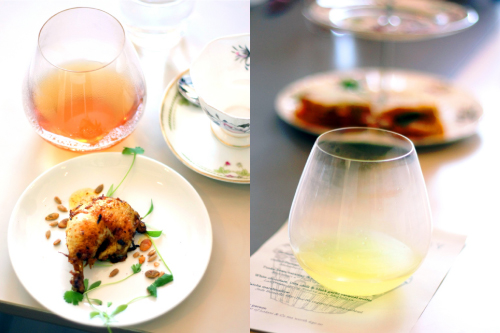 Tea Pairing Afternoon Tea (Photo: EdibleExperiences.com)
What dish have you got in the development kitchen?
Well after the curated tea pairing afternoon tea earlier this year, we're working on new tea pairing dishes to match our library. Very exciting.
Three Pioneers you respect
Peter Gordon at The Providores (and many more restaurants). He's the first chef I know who combined global ingredients in a new and exciting way. The Godfather of Fusion… say no more!
Monica Linton of Brindisa. A true pioneer. She was the first to promote Spanish products to restaurants and chefs in the UK. Top end products.
Elizabeth David spearheaded the interest and acceptance of foreign ingredients and getting new food cultures into the British culture. Her books were the first ones I read when I started cooking.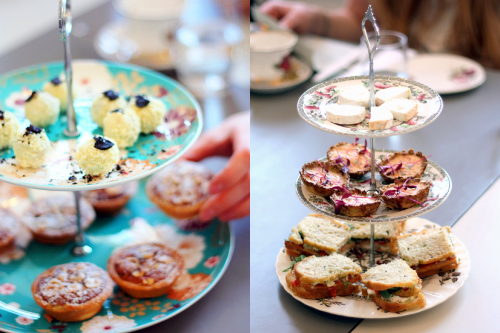 Tea Pairing Afternoon Tea (Photo: EdibleExperiences.com)
If you had all the time and resources, what one thing you would go about changing/improving in food?
I'd address the dire problem of starvation around the planet and the need for balanced living. In western culture, we take for granted having everything we need. We forget about vast numbers of people who are starving and our impact on the planet. Action Against Hunger and Streetsmart are doing great things here, we should support them more and live as global citizens, involved in our surroundings.
Your thoughts on future trends in food?
People really having to take responsibility for how they choose to eat. I expect there'll be an expectation to be more considered in sourcing, buying and eating.
I'm hopeful. We're at the beginnings of understanding – see sustainable fish campaigns like Hugh's Fish Fight and Selfridges' Project Ocean. Then there's The SRA and Slow Food UK doing great things.
When I was a child we went out twice a year. Now people go out twice a weak. Our way of eating has changed and so the role the restaurant plays is so important. We as chefs can show how sustainable, balanced cooking and eating is positive for us and the world. So this is to my fellow chefs, let's get on it!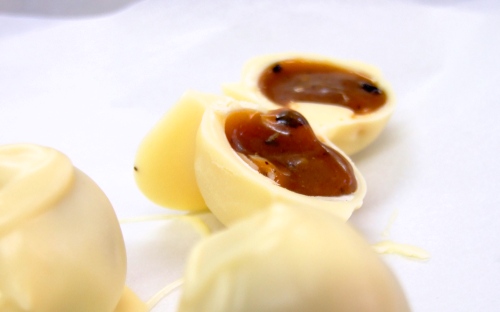 Anna Hansen's Black Garlic Truffles
Sneak preview of new projects?
"You're the first to know. We're launching an online shop with a whole range of interesting items I love. The Modern Pantry range of products and collaboration did well at Harrods so it's a natural follow on. We're also planning 'The Modern Pantry 2' for Spring 2013. Just looking for sites… Watch this space!
Dessert Island Tea
This 1st flush Gopaldhara is great. Fresh, fruity and floral!
———————————————————————————————————-
The Modern Pantry holds a world tea library created by Lalani & Co and recently hosted a special 6 Course Tea Pairing Afternoon Tea.  Afternoon Tea at The Modern Pantry can be booked on 020 7553 9210.