Kyoto Oolong
06/03/2017
In the entire country of Japan, just a small quantity of oolong tea is made. Japan's tea growers are experts at making green teas, some of the best in the world. A few gardens are breaking with tradition and experimenting with other styles of tea. To our surprise, some of the Japanese plants are perfect for making delicious oolongs.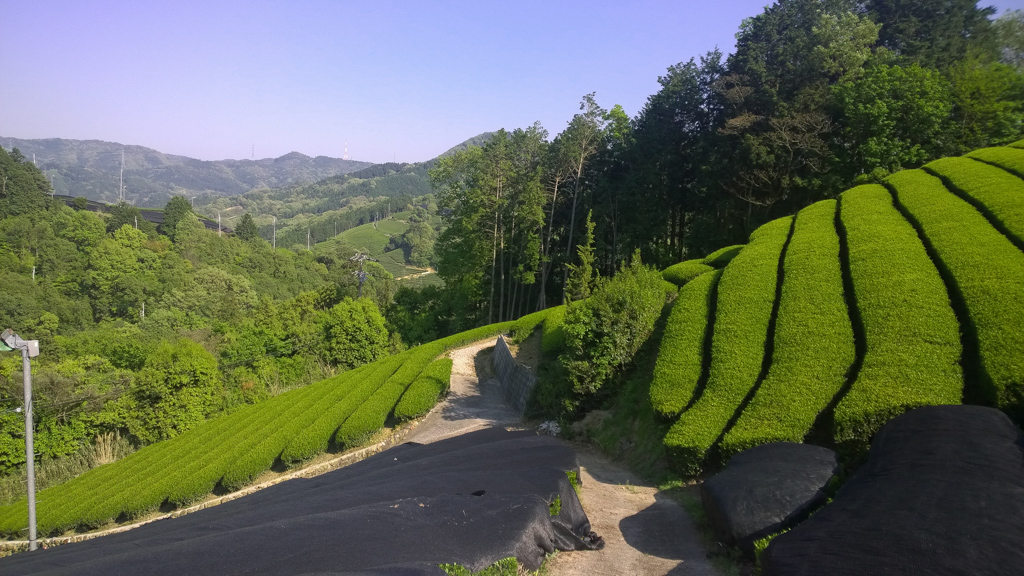 The Kyoto Oolong 2016 was picked on 12th October 2016. While the best Japanese green teas are made in the Spring, we've found the best oolongs come from Autumn harvests.
This batch was made by the Nakai family, organic tea growers in Kyoto. Organic certification is important. Japanese farming uses a lot of chemicals and pesticides; so, our opinion is that we should only drink Japnese teas from organic gardens.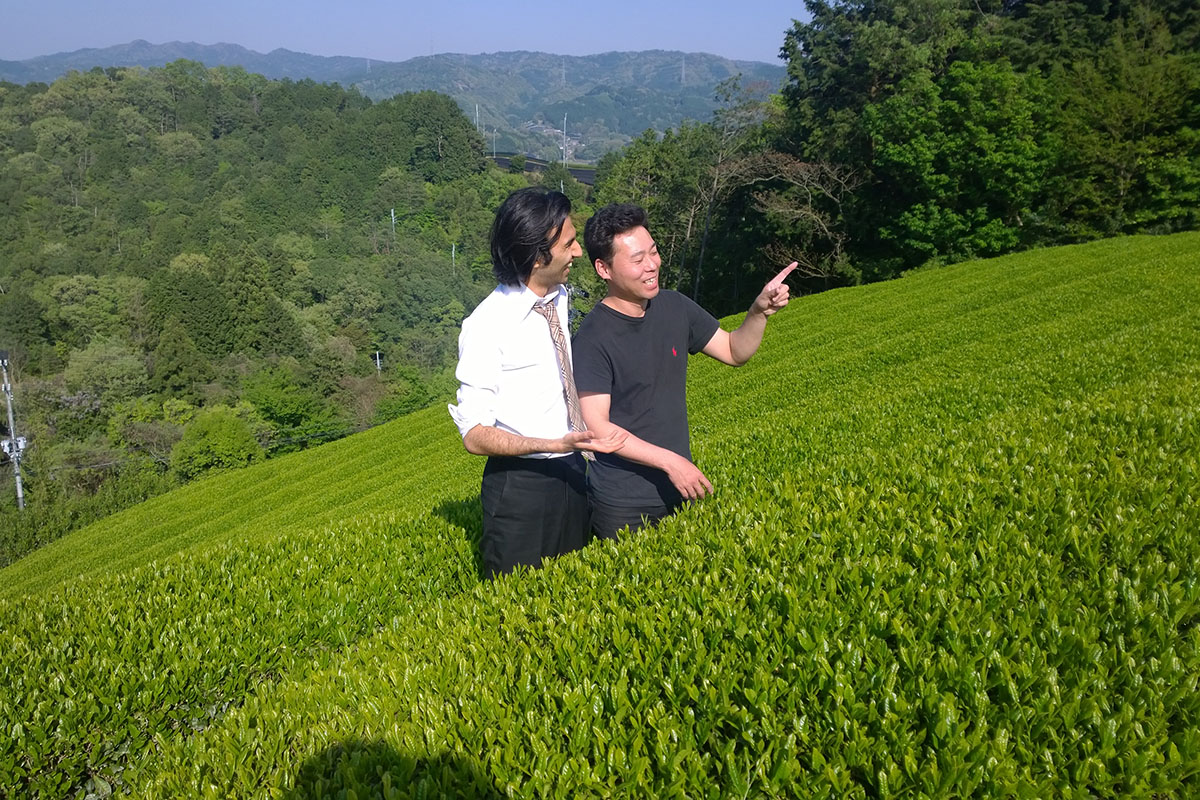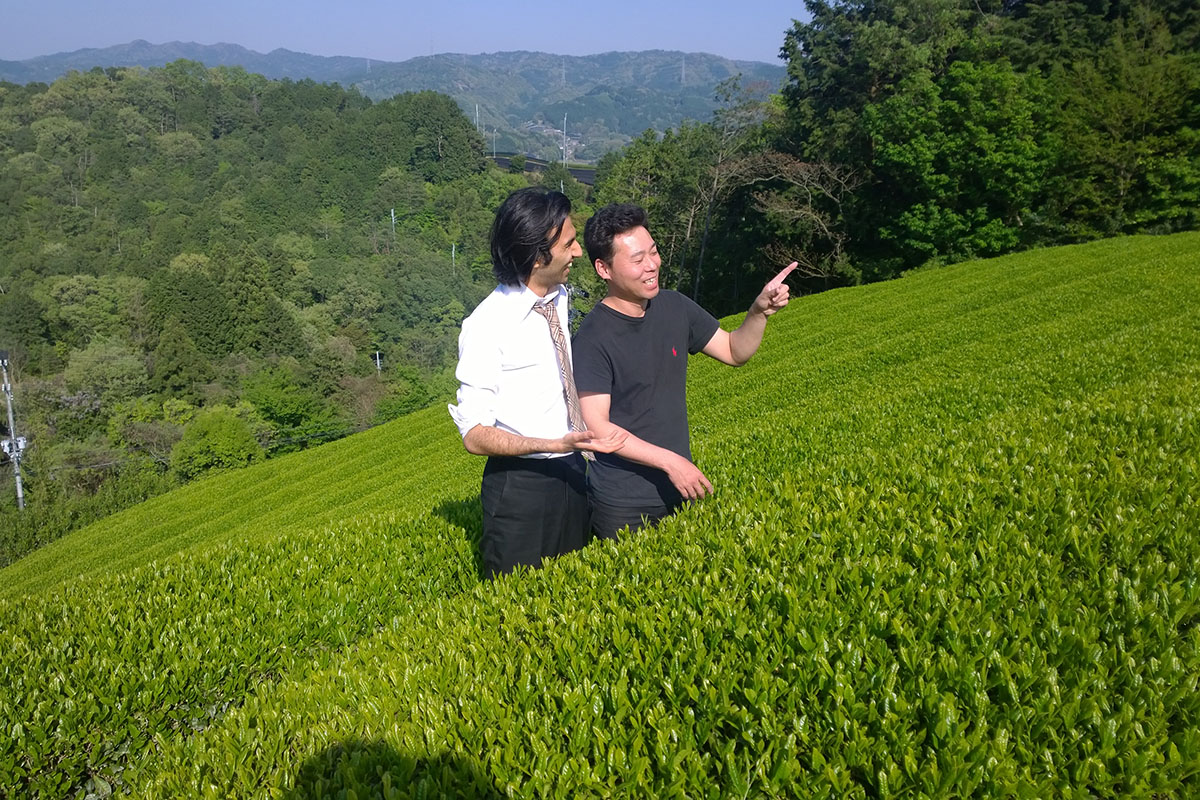 The leaves are beautiful and well made. They are lighty oxidised, producing a tea on the lighter side of the oolong spectrum. There is occasional stem piece, which is to be expected. The machinery for making Japanese tea is all geared for green tea production, so this oolong is craft made in a small batch.
Making this tea is quite instinctive. The team feel and smell the leaves to decide what steps to take. Nakai-san father brought an oolong-style rolling machine from Taiwan, which is used in the process. The leaves are initially sun-withered, followed by a short oxidation. The enzyme is stopped with heat, followed by a long rolling stage.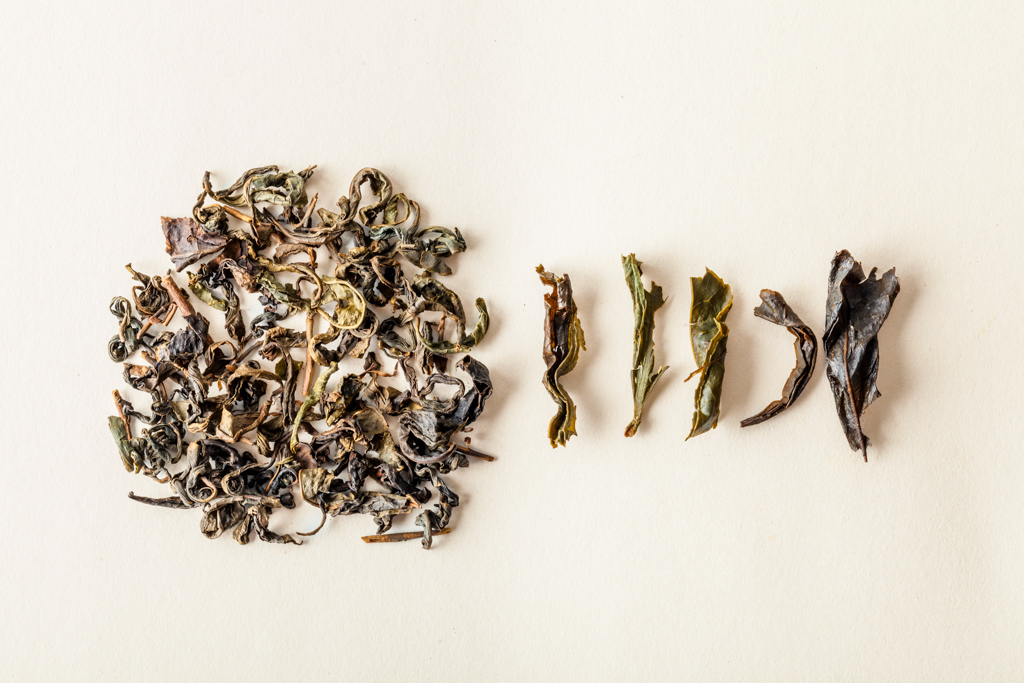 On the palate, the Kyoto Oolong 2016 is reminiscent of an Apricot cheesecake. Dense and smooth textured, with a vibrant fruity acidity, apricot notes, and toasty biscuity undertones. In our opinion, the 2016 Kyoto Oolong is a superior tea to the 2015 crop and an excellent choice for keen tea drinkers.