Matcha Pancakes
Elly Blackwell shares her recipe for delicious matcha pancakes made with Lalani &  Co Matcha.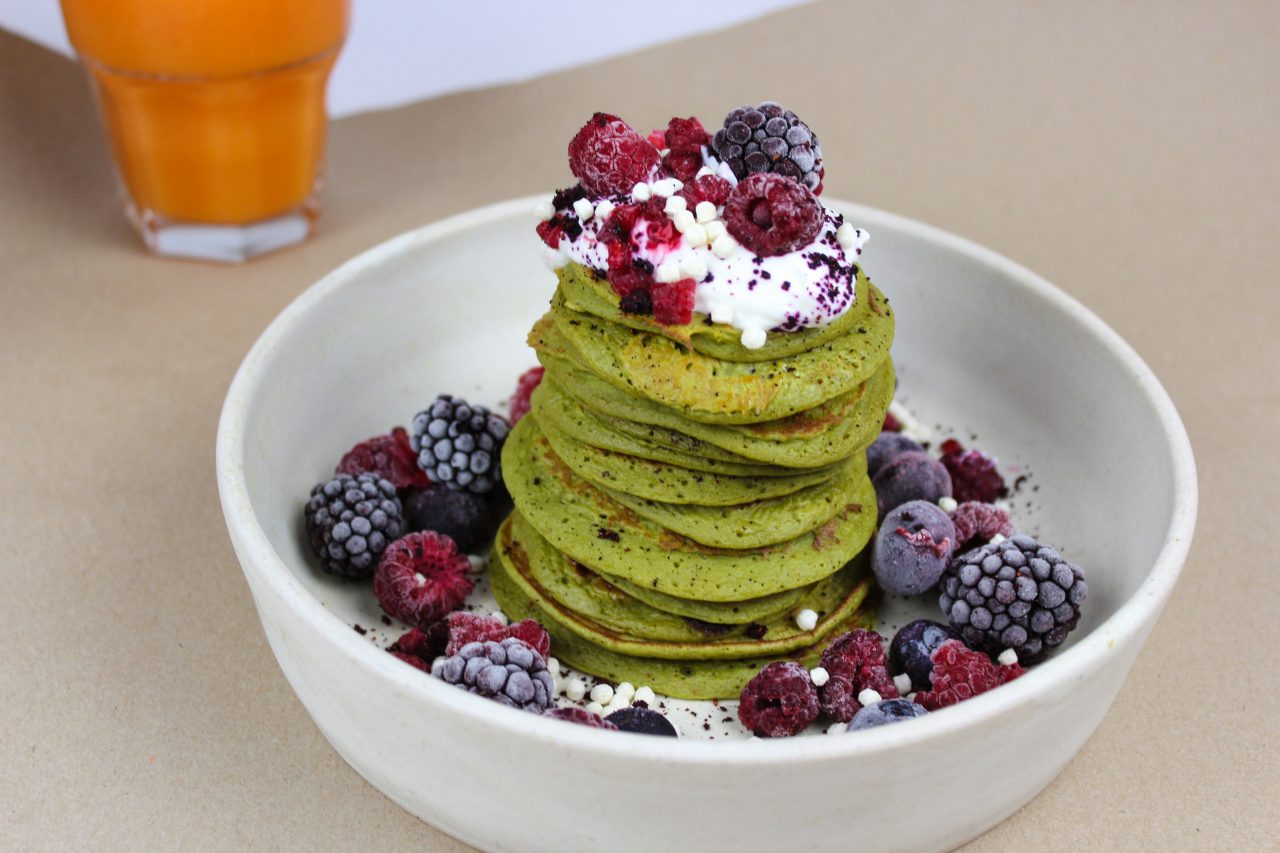 Ingredients
1 banana
1 egg
3 tbsp gluten-free flour (normal plain flour is fine too)
1 tsp Lalani & Co Matcha Gold
2 tbsp natural Greek yoghurt
1 tsp coconut oil (for frying)
Method
Add all the ingredients without the coconut oil into your blender and belnd until a smooth consistency is reached.
Heat the coconut oil in a frying pan. Once melted, pour the oil into a ceramic cup and turn down the heat.
Pour a small amount of mixture into the pan to create small round pancakes; you can normally fit around 3 depending on the size.
Cook for around 60-90 seconds and then flip the pancake to cook on the other side. Add to a plate, and repeat the process.
Top your pancakes with blueberries, blackberries, raspberries, yoghurt, coulis and all your favourites!
Elly tweets and instagrams as @Grit_Fit_