On Location in London
Lalani & Co goes on location to show you the places where you can enjoy fine tea prepared expertly, and the professionals who make it happen.
STORY COFFEE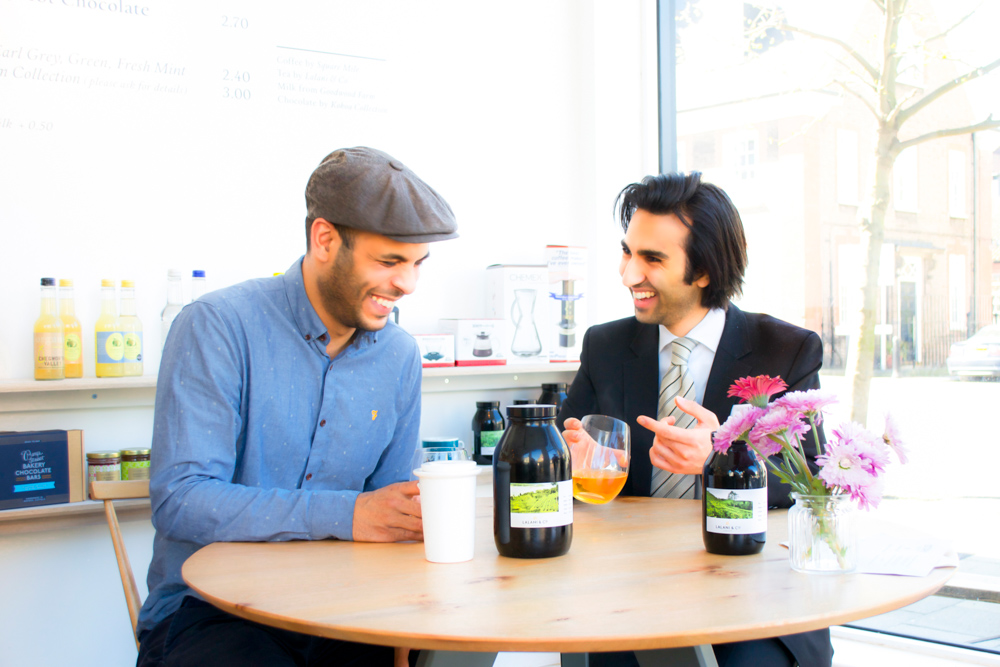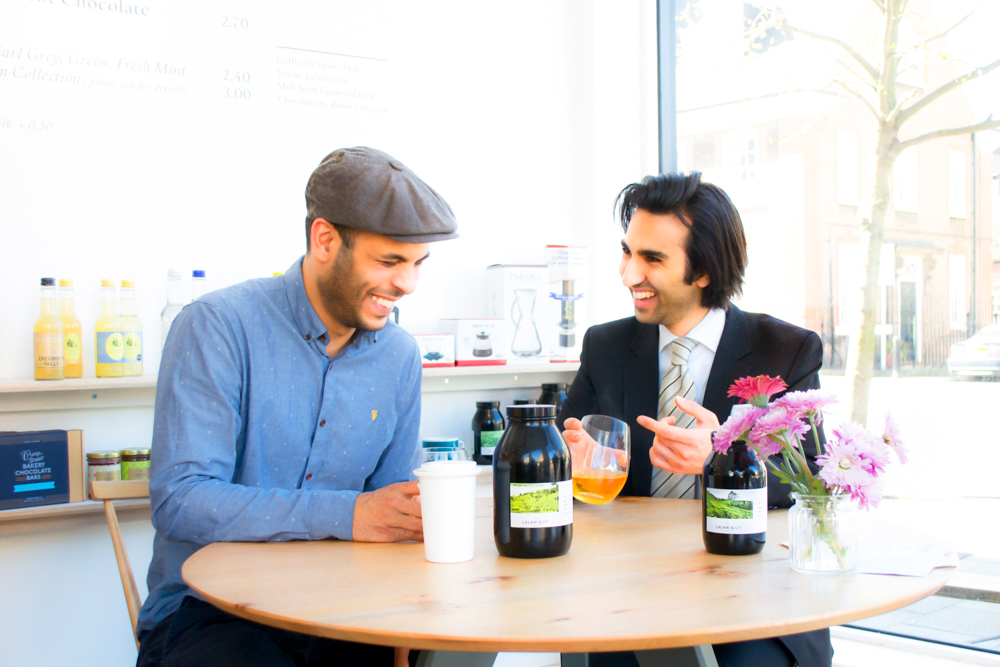 Story Coffee is a special place. Story Coffee's founder is Sof (pictured above left, with Jameel Lalani). He has a real passion for craft. The bar and furniture are all craft made by an independent wood worker, the drinks are all prepared to perfection, and the ingredient sourcing for the food rivals most Michelin starred restaurants.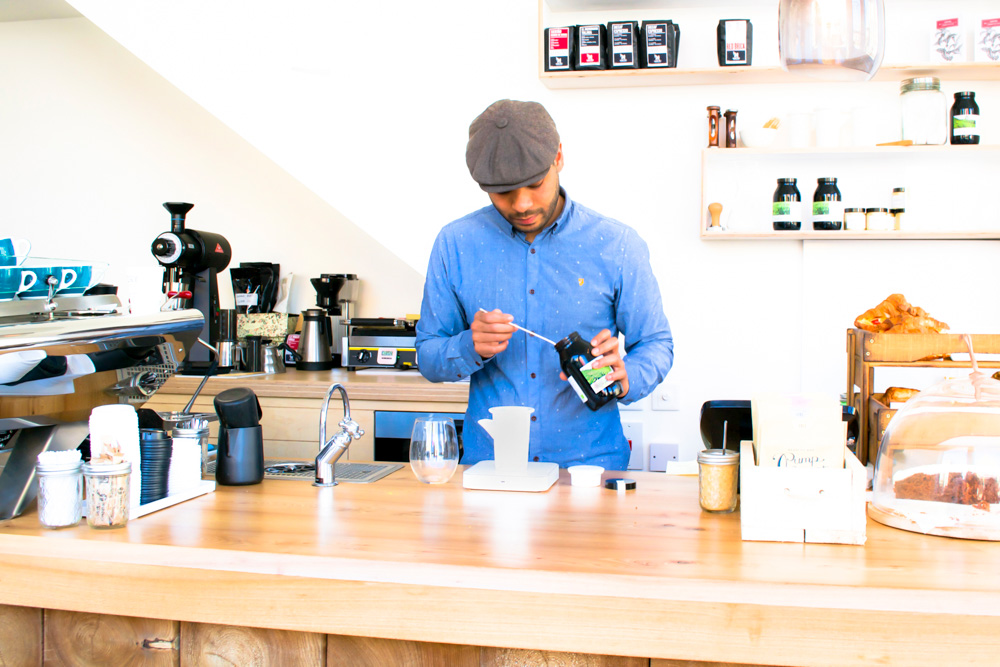 When you order tea, the leaves are measured out exactly. The water is weighed and timing is perfectly observed.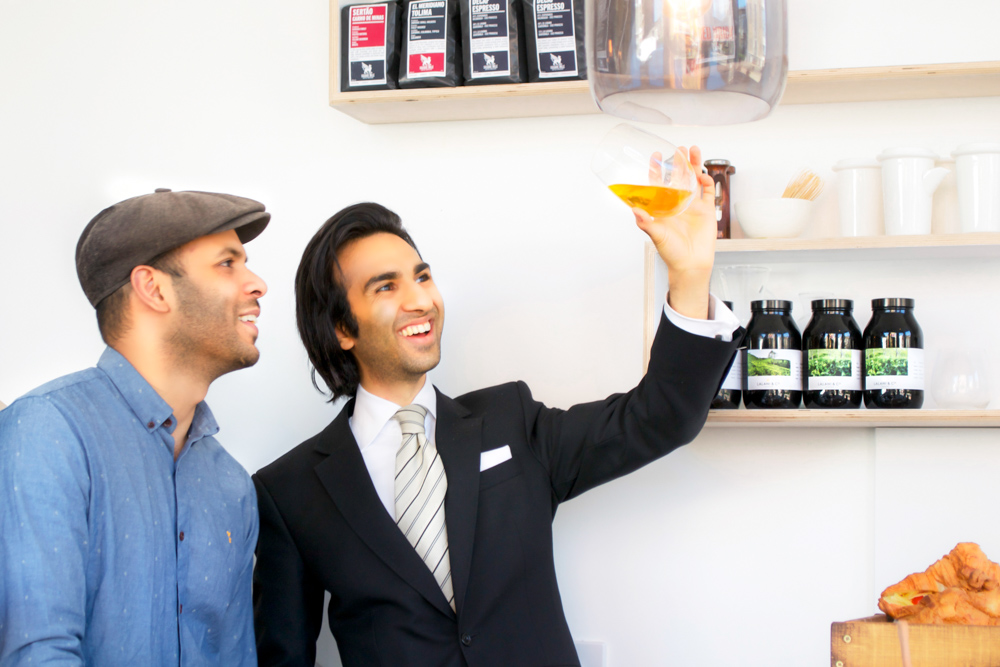 Story is the only coffee shop serving tea in Riedel's stemless glassware, which means each tea is delivered to the senses with added depth.
CURATORS COFFEE
Back in 2013, Curators Coffee was the only place in London where you could get a Japanese quality matcha. Forget electrical whisks, Cath (founder of Curators) has always used a proper bamboo whisk, and in the two step matcha method. The whisk pictured here is made by 24th generation master Sabun Kubo. You can find one here.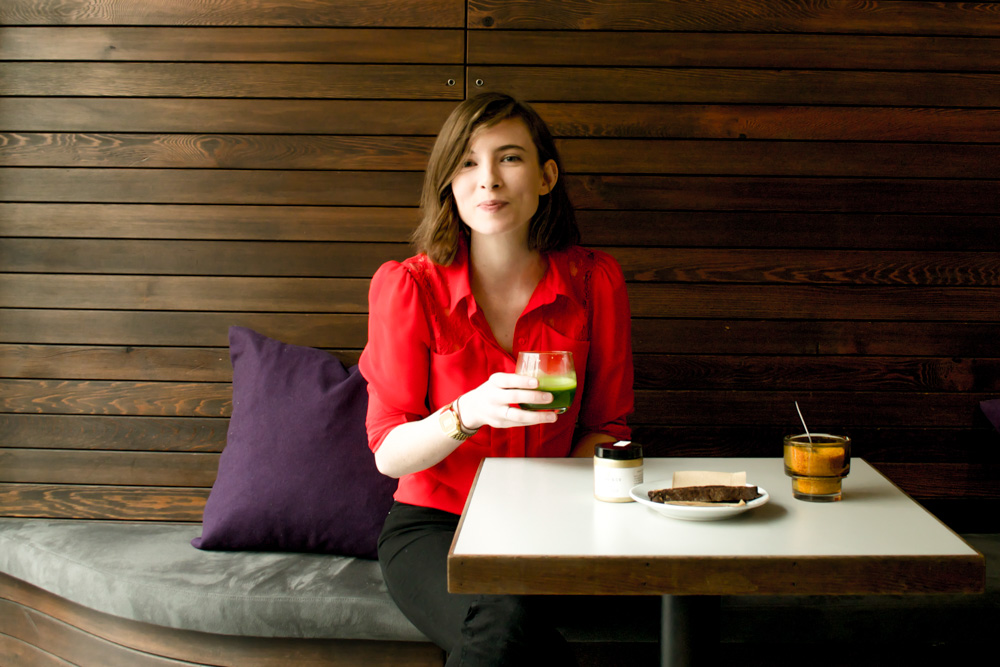 The matcha at Curators has become hugely popular. This summer Cath and her team have improved the list for the hot weather. Be sure to visit for iced matchas. We highly recommend drinking one with their banana bread.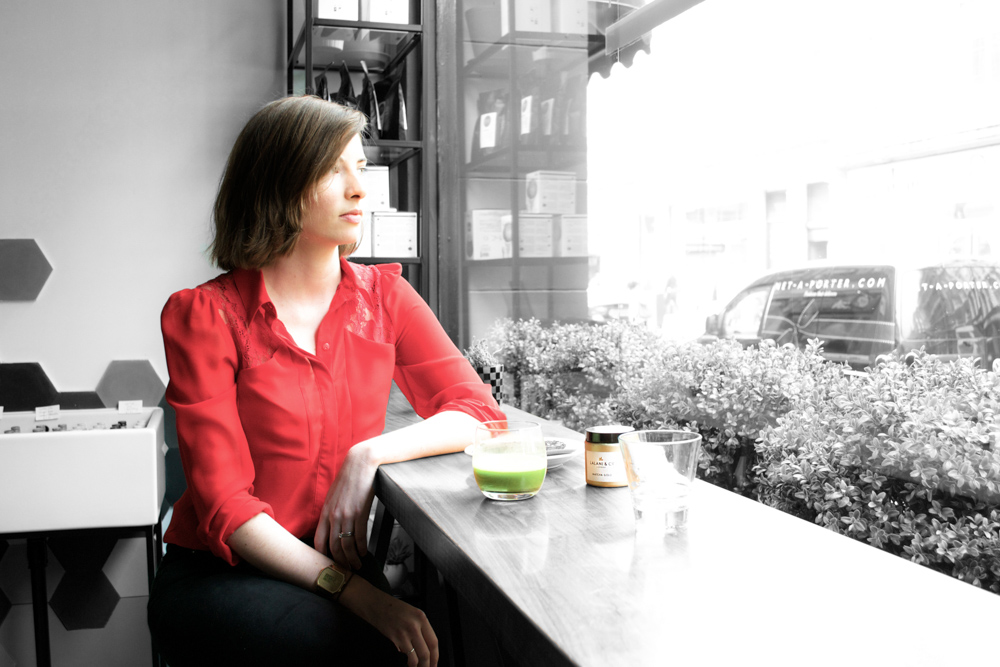 Ben from Lalani & Co and Cath have been working together on the new leaf tea list at the Margaret Street branch of Curators. The new list spans the latest 2014/2015s as well as vintage batches which are no longer available to buy.
GAUTHIER SOHO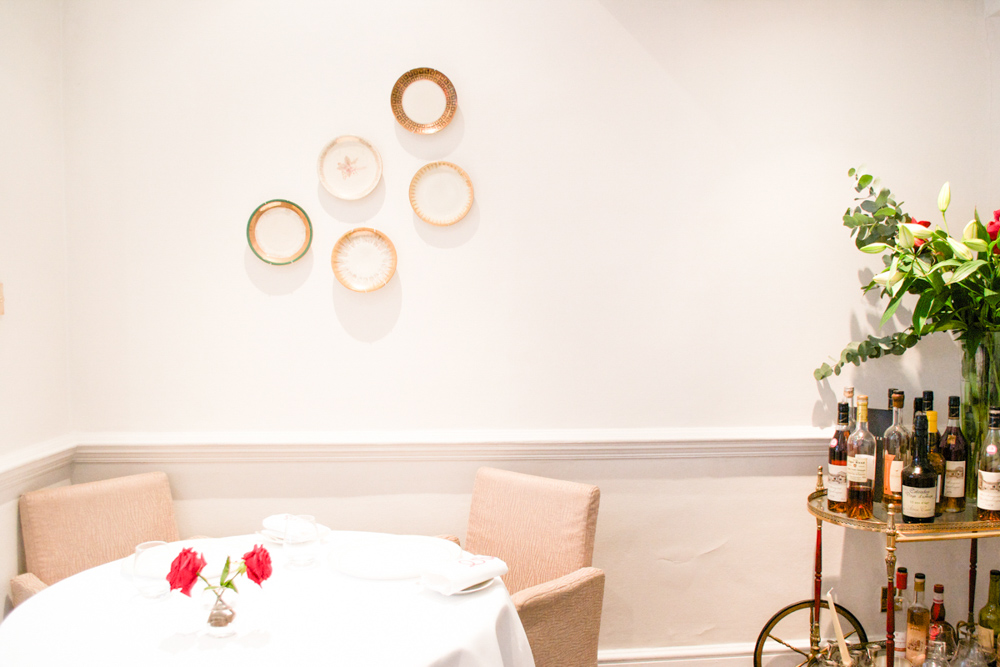 Gauthier Soho was one of the first restaurants to list teas from the Lalani & Co Library. Today it boasts one of the most interesting tea lists in the UK, with some vintage and very scarce teas which manager and tea sommelier Damian Sanchez has built up over the years.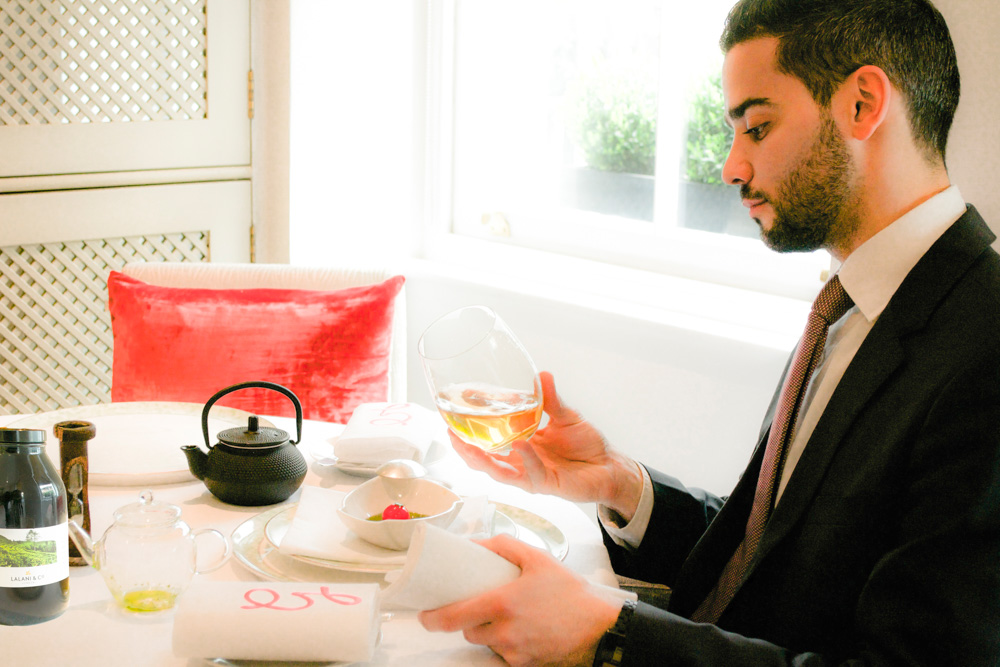 Damian was one of the early tea sommeliers who we trained. Today's he's an expert on tea and food matching. Gauthier Soho offers a tea-paired tasting menu at lunch and dinner where each course is expertly matched to a single-batch tea from our library.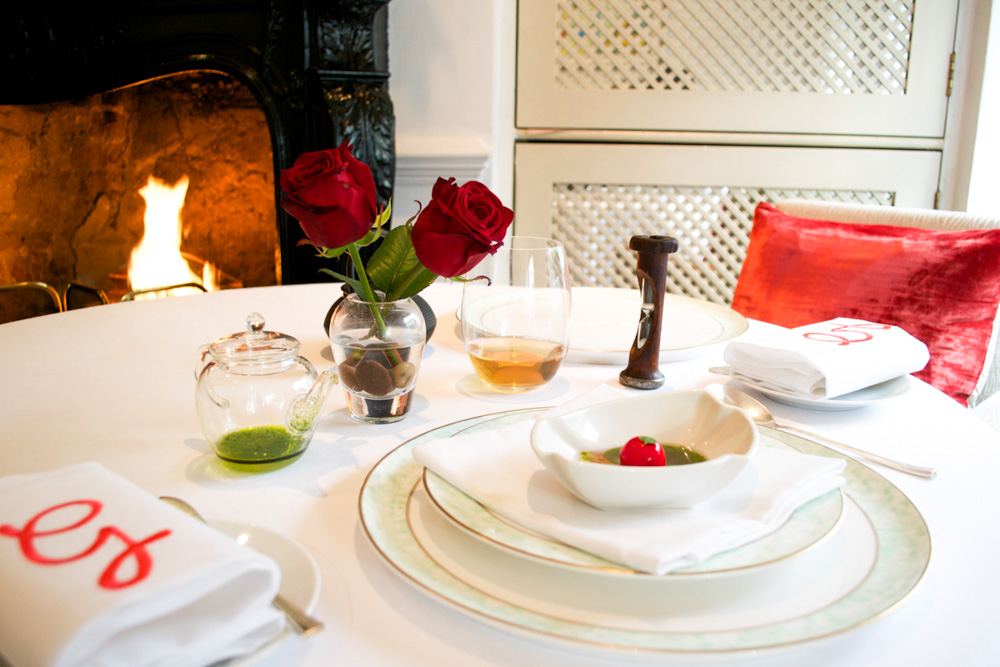 Served in glassware for the best flavour delivery, at the correct temperature and decanted at the correct time, each glass is as perfectly prepared and the dish it's matched to.
LYLE'S LONDON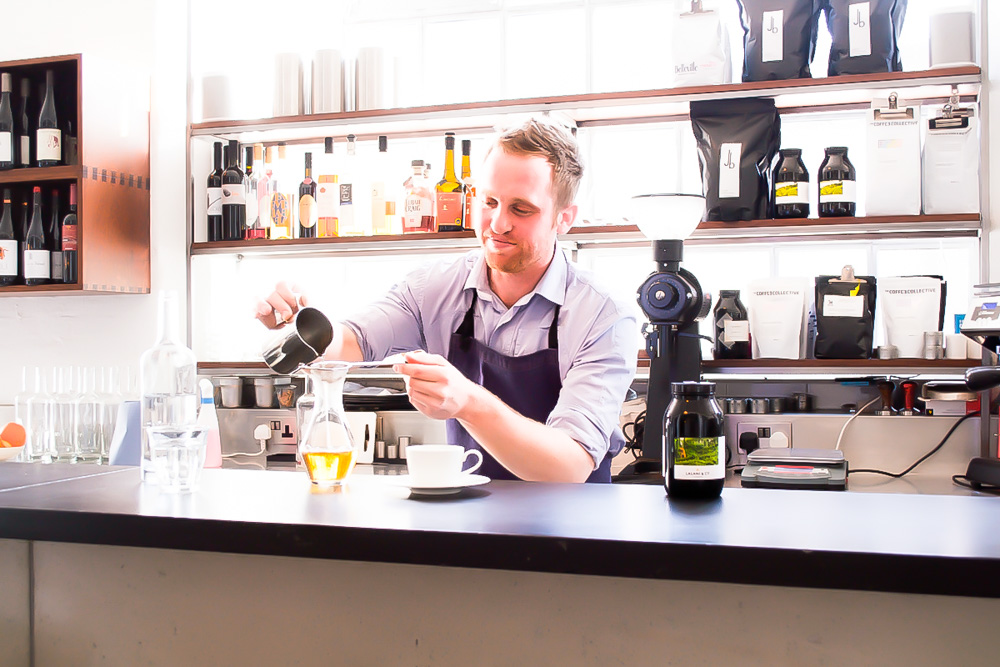 Whether you're having a morning tea at Lyle's or finishing off dinner with a seasonal single-batch, James Low is the man who makes sure your tea is perfect. Each tea is infused at the bar at its optimum temperature and then decanted at the exact time into a decanter before being sent to the table.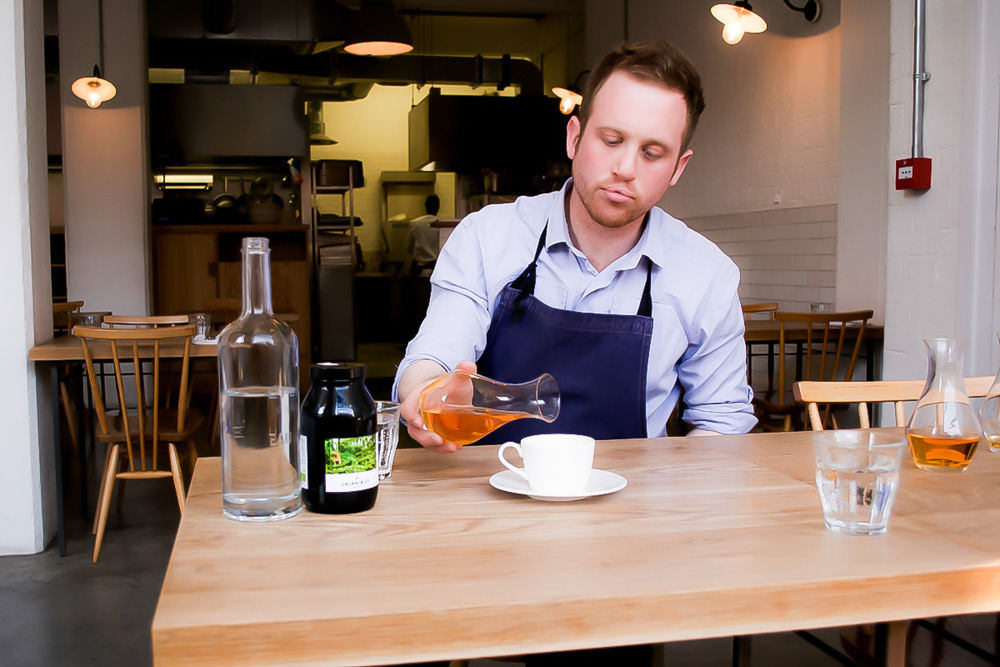 The tea list at Lyle's is short, focused and seasonal with 2 to 3 teas on the list at any time.

Lyle's is a beautiful space; light, bright and spacious with gorgeous wood tones. It almost seems like the room is the ideal match for a 2nd flush Darjeeling, which is one of James's current favourites. Head chef James Lowe once made a Darjeeling jelly with it…
SAINT ESPRESSO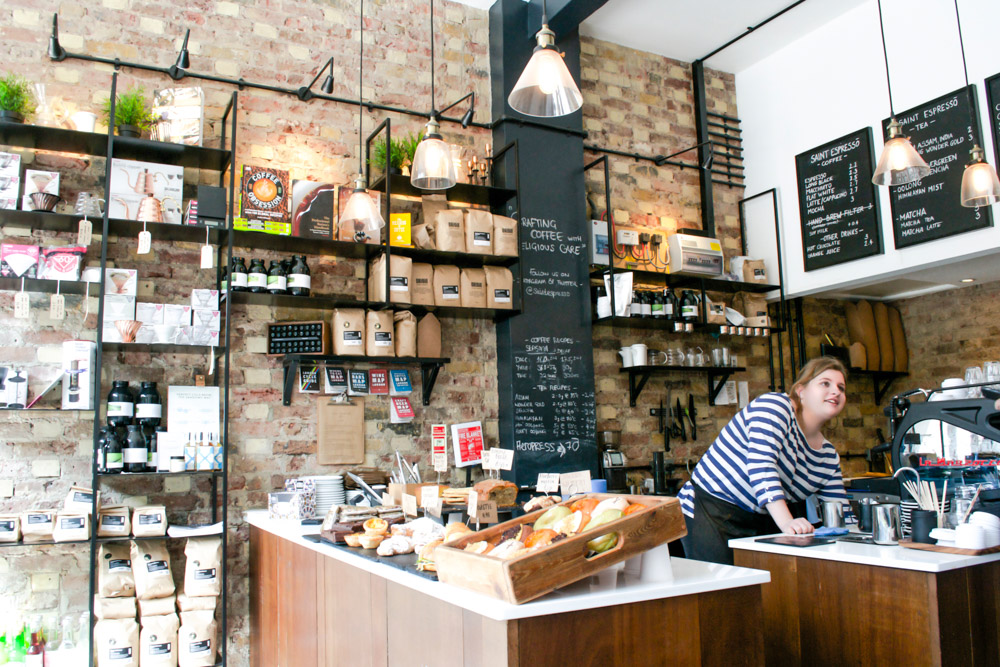 When you look at the drinks board at Saint Espresso, you'll see the water temperature is listed for each individual tea. For a keen tea drinker, it shows dedication and gives a reassurance that your single-batch greens are going to be done perfectly.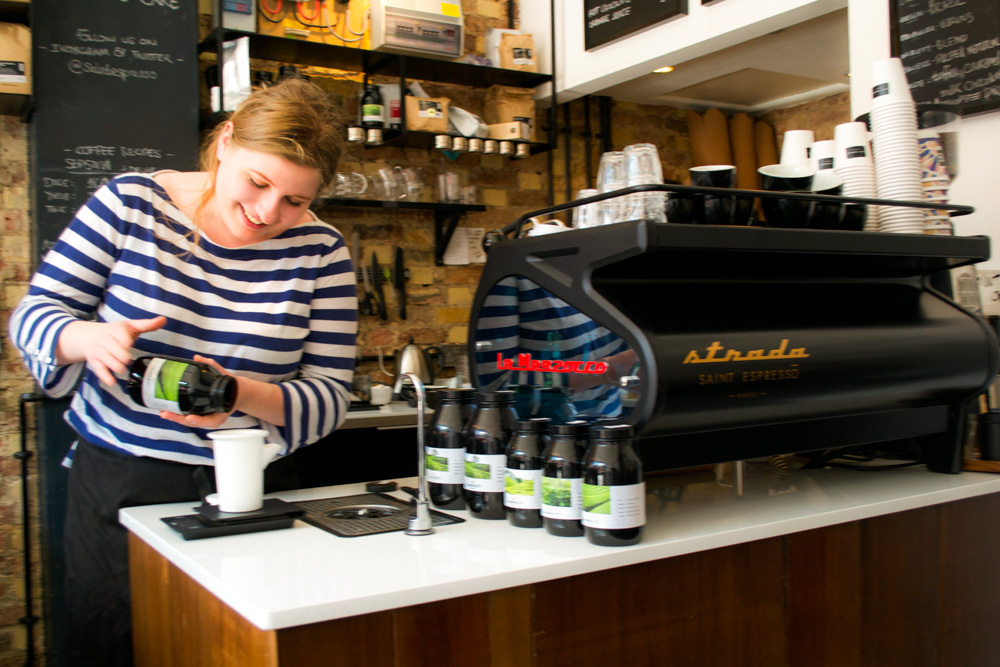 The tea list covers Nepal, Darjeeling, Kyoto and Assam. Single-batch teas are all limited editions. Saint Espresso's tea list shows the total number of glasses that each batch will make. Santa is the head barista and presides over the theatrical service of infusionware, timer and glass.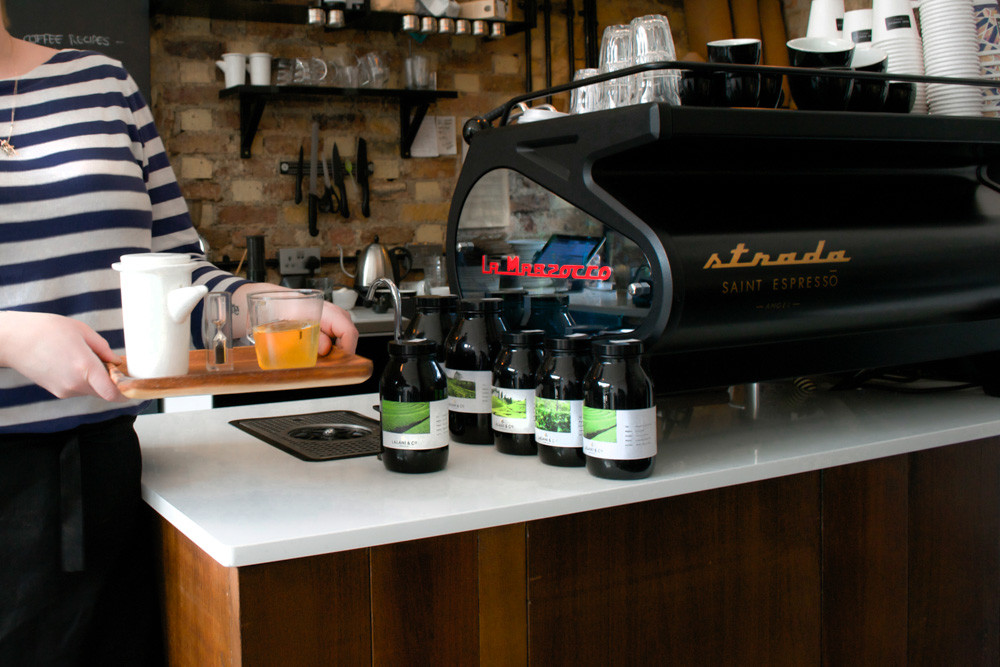 Story Coffee: www.storycoffee.co.uk
Curators Coffee: www.curatorscoffee.com
Gauthier Soho: www.gauthiersoho.co.uk
Lyle's London: lyleslondon.com
Saint Espresso: www.saintespresso.com