Tasting Notes: Organic 2013 Senchas
Jameel is joined by Maria Wallen, Coya Restaurant's head sommelier, to explore the 2013 Japanese Senchas, two of the most beautiful teas in our collection.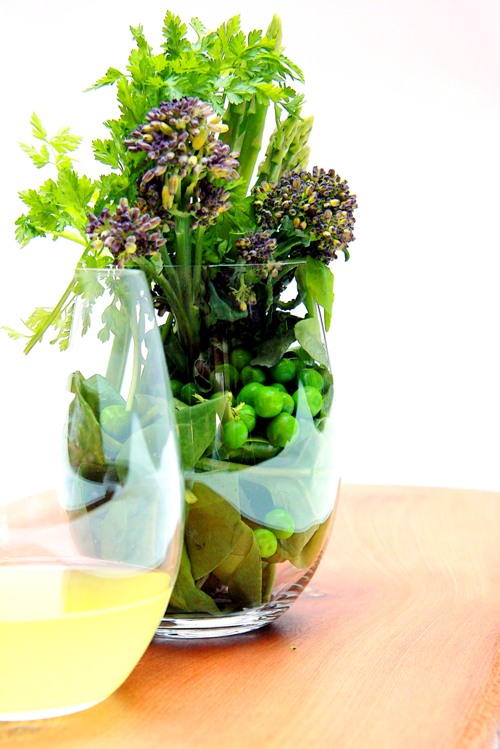 Sencha is a style of Japanese green tea. It's remarkably distinctive and a favourite of green tea connoisseurs.
Sencha should come from Japan. When buying sencha look for spring season tea, called 'Ichibancha'. In Japan: It's prime season for high quality tea. Also look for needle shaped, consistently dark green leaf. After picking, the leaves are steamed. Steaming breaks down the enzyme that causes oxidation, thus keeping the leaf green. Next, the leaves are taken through several stages of rolling and drying. The style of rolling, results in narrow, needle like leaves. Finally the tea is dried and refined, producing high quality leaves.
This year we have two senchas in our collection, both organic, both Ichibancha and both from the Wazuka Garden in Kyoto prefecture. Each one is picked from a different varietal tea plant so you can appreciate the individual flavours of each varietal.
Okumidori Sencha 2013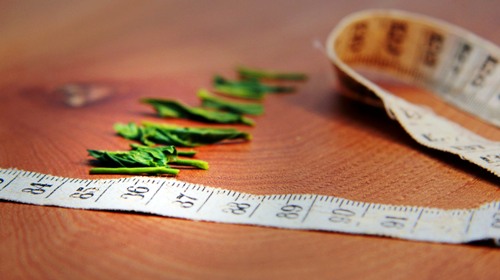 The Wazuka Garden Okumidori Sencha 2013 is from a special organic batch, picked exclusively from Okumidori varietal plants. The leaves are shaded for 9 days before picking. The technical name for this partly shade-grown tea is 'Kabusecha' and it is regarded as a higher quality than sencha. The shading changes the nutrient balance in the leaf, reducing bitterness and enhancing the umami flavour. Umami is the savoury taste found in foods like mushrooms, cheese, olives and meats. The taste comes from the presence of amino acids.
Maria Wallen is head sommelier at Coya Restaurant (@coyarestaurant) and has an exceptional palate for tea:
"The Okumidori Sencha 2013 has a beautiful sweet nose with hints of seaweed and new cut grass. On the palate it shows taste of cooked seaweed and fresh basil. Is has a hint of vanilla and apricot on the aftertaste.
"I would match this with a simple dish of sea bream and fennel salad or a classic Peruvian ceviche with wild sea bass, tomato, avocado and herb oil. This tea is rich in umami and green notes. You find the umami in the fish, tomato and avocado and the herbs flavour in the oil and salad."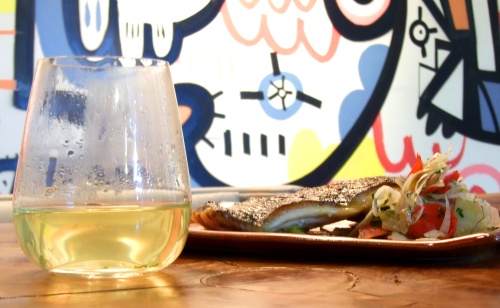 Indeed, Coya's lunch menu is paired with teas. The Sencha and Sea Bream combination is one of my favourites. If you haven't already tried it, I highly recommend it as a very fine lunch which leaves you feeling light, fresh and healthy.
View the Okumidori Sencha 2013.
Yabukita Sencha 2013
The Wazuka Garden Yabukita Sencha 2013 is the perfect morning tea if you're a drinker of quality green tea. Bright, zingy, complex, organic; it wakes up every inch of the palate, and mind.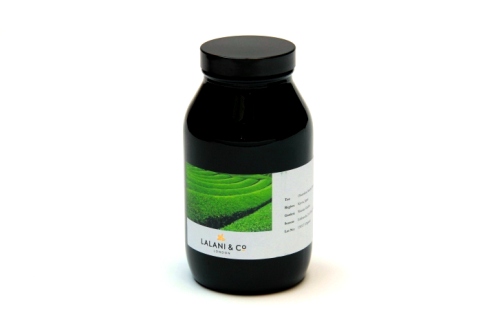 This batch is organic, picked one day after the Okumidori Sencha but this time from Yabukita varietals. The plants were shaded for 10 days and given a medium steaming for a balanced profile.
The tea starts off with a subtle sweetness at the front of the mouth. As it travels back, the flavour goes through a spectrum of grassy notes, then vegetals and citrus in the cheeks. The tea finally gives a touch of bitterness and leaves with an umami finish.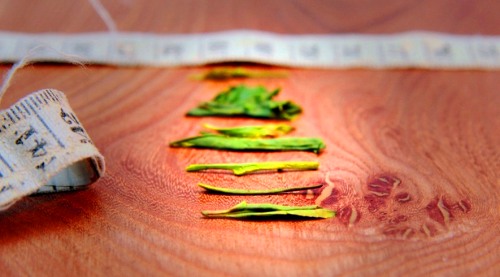 My preference for infusion is 4g to 150ml (1 tbsp per cup) for a quick infusion of 1 minute at 60°C. That's roughly when the bubbles start to appear in the kettle.
If you like a little sophistication, and are interested in green tea, this is your morning infusion.
View the Yabukita Sencha 2013.
Sencha Mini-Case 2013
Both the senchas are available in a new Sencha 2013 Mini-Case. The price is 5% less than buying them individually so you can try both of these side by side. Enjoy: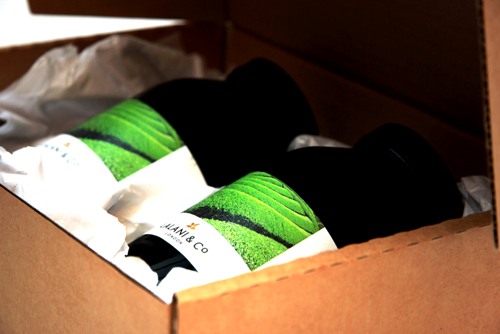 View the sencha mini-case in the collection.
Coya's tea pairing lunch can be booked here.