Jun Chiyabari Garden Focus
An insight into the Jun Chiyabari garden, in the exciting up-and-coming tea producing country of Nepal.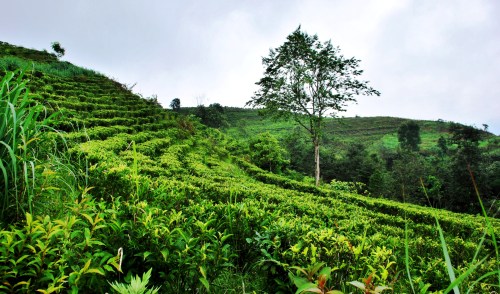 Jun Chiyabari Garden
For us, provenance is paramount. Fine produce should be fully traceable. The partnership between producer and curator, and the connection back to the soil, are essential to the story and quality of tea.
Producers are often kept hidden behind a brand, covered up by the label. Our label is about transparency, opening up a window to the gardens. We passionately believe in partnerships and relationships with producers.
Jun Chiyabari is one such producer. Each year we explore the garden's creations and curate a few special batches with an overwhelming quality of craft.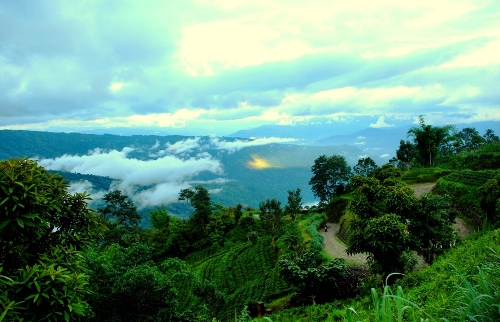 Jun Chiyabari Garden View
Jun Chiyabari is located high in the mountains at 5,200 – 6,500ft above sea level. It was founded in 2001 by bothers Bachan and Lochan after reminiscing about their childhood near the tea gardens of Darjeeling. Jun Chiyabari is tiny by the standards of its Indian neighbours. The plants inhabit 75 hectares of land and offer up a relatively limited 25T of tea each year.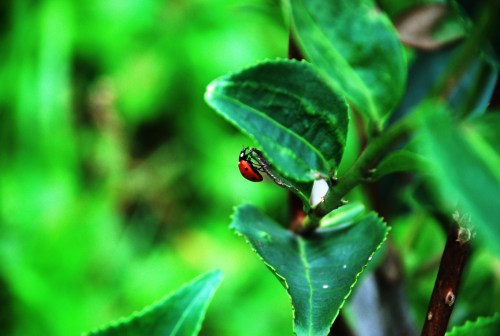 Ladybirds: A good sign
Organic cultivation is important at Jun Chiyabari. Agriculture was natural from the beginning and formal organic certification from IMO followed in 2012. Somewhat unique in the region, the plants have travelled from a wide variety of countries. India, Taiwan and Japan are all represented. There are even some of the original cultivars given to Nepal by the Chinese Emperors in the 1850s.
Young plants on the garden
Bachan's passion extends beyond tea. Speak to him and you get an impression of his integrity and sense of fairness. The garden engages in CSR projects, supports growers as independent farmers and has several women in supervisory roles; of course, with the same pay as their male colleagues.
Making is done both by hand and, as is usual in India, using machine rolling. The batches we choose are most often hand-crafted and hand-sorted. As with the Hand Rolled Himalayan Tips 2013, you can taste the care of craft in the tea's extraordinary flavour complexity.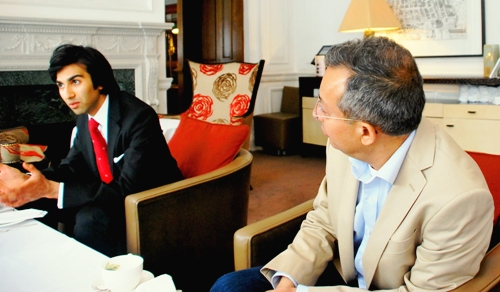 Jameel and Bachan at Brown's Hotel in London

We've placed Jun Chiyabari's finest teas at many of Britain's leading restaurants. Brown's Hotel, Coya, The Hand and Flowers, Gauthier Soho, Hibiscus and The Modern Pantry all hold their teas when in season. As is our garden-to-glass philosophy, Bachan joins us at these establishments and at press tastings when he's in town, completing the provenance chain.
This year, we selected two very unique teas from the garden:
1st Flush Hand Rolled Himalayan Tips 2013
2nd Flush Himalayan Imperial Black 2013
If you're new to small-batch teas, we highly recommend the Hand Rolled Himalayan Tips 2013. It's flavour is distinctive, approachable and it infuses well at different water temperatures and times: There's no fear of making a mistake!
Share the story of this excellent garden and explore their teas here.