Pairings: Sencha & Goat's Cheese
November 2013
An introduction to tea pairings with the destined-to-be-classic combination of Japanese sencha and goat's cheese. Try it at brunch or after dinner at your next dinner party.

Tea pairings are at the gastronomic leading edge. Culinary creativity is moving in the direction of lighter dining styles and interesting new pairings.
The flavours in tea are sophisticated; especially with the levels of craft that we look for. A fruity, floral 1st Flush Darjeeling with smoked salmon for Sunday breakfast is a harmonious weekly treat. Surprising guests with a sencha goat's cheese combination at the end of a meal gives enormous satisfaction. It's this pairing that we're going to take you through.
Sencha and goats cheese is destined to be a classic match. We came across this combination with Jason, one of the partners at Neal's Yard Dairy. The chaps at Neal's Yard were a key catalyst in the now flourishing British cheese making scene. If you love cheese, I strongly recommend a visit to their shop at Borough Market or Covent Garden. You'll go in with an interest in cheese and leave with a passion, an education and some prime batch British cheeses.
The particular cheese that works the best is the Innes Log goat's cheese with the Wazuka Garden Okumidori Sencha 2013.
 The Tea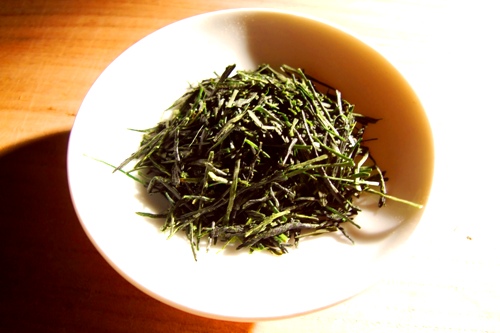 This year's Okumidori Sencha is one of my favourite teas of all time. The batch was picked from the family-run, organic Wakuka Garden in Kyoto and made entirely from a varietal of tea plant called 'Okumidori' in the spring when the best Japanese tea is grown. The plants are shaded for 9 days before picking, which enhances the umami (roughly translated as 'savoury') flavour.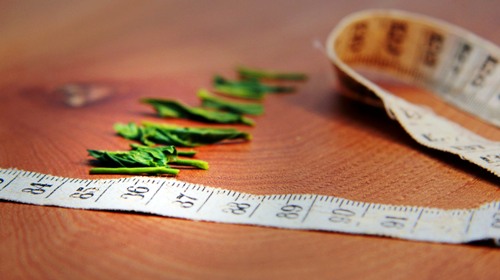 The tea is luxuriously dense-textured and smooth. The flavour profile is fresh, with vegetal and umami notes like spring greens, grass, kale and edamame (the green beans popular in Japan).
 The Cheese
Jason describes the Innes Log as "A yoghurty lactic cheese, rolled in ash. It has a dense paste with gentle complexity that can lean towards sweeter crème fraiche or more savoury vegetal flavours."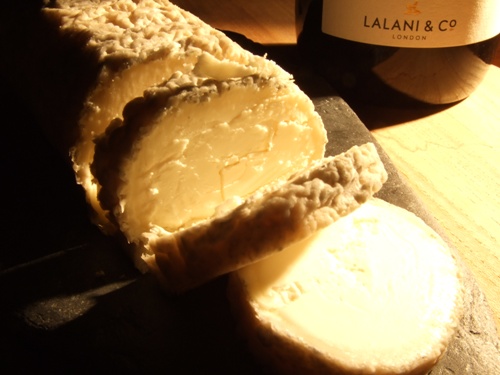 The Innes Log is made for Neal's Yard Dairy by Joe Bennet on Highfields farm near Tamworth in Staffordshire. It's a soft cheese made from unpasteurised goat's milk.
The Pairing
This is entirely a complimentary pairing: The key is the match of flavours, weight and texture. The freshness of the cheese highlights the spring fresh tea. Each has a smooth, thick texture that interacts with the other, allowing the umami notes to layer up on the palate and give an incredibly long finish.
If the flavour symphony wasn't enough, it's a breeze to prepare; literally slice, infuse and serve. Impressive with guests over and a light indulgence on your own; show off your gastronomic know-how.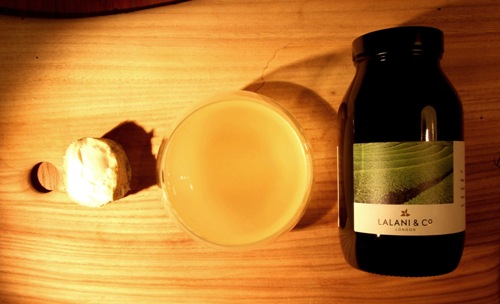 The latest Okumidori Sencha can be found here.
Click here to visit Neal's Yard's website.